Report on Celebration of WORLD AIDS DAY 2014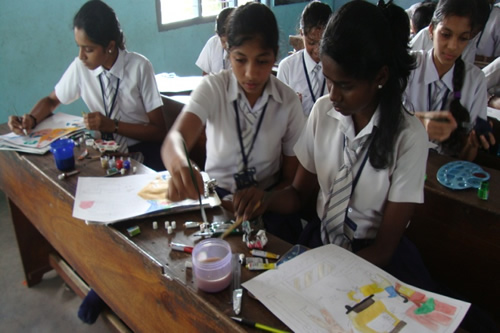 World Aids Day observed annually on December 1st, is dedicated to raising awareness to the Aids pandemic caused by the spread of HIV infection. This year, the theme is closing the gap in HIV prevention and treatment.
The Fundamentals of nursing department of Manipal College of Nursing Manipal observed this event by involving young students in the awareness campaign. A painting competition was organized on the theme "Save A Life Today" at the BM English Medium School, Parkala on 27th November 2014, where 24 high school students participated actively. Another part an interactive session on HIV and AIDS for the first year nursing students was organized on the 29th November 2014. Mr. Prabhath Kalkura, coordinator for GFATM (Global Funding for Aids, Tuberculosis and malaria) Manipal took the session with emphasis on HIV transmission, staging, stigma, prevention, treatment and nurses role in reduction of stigma and discrimination.
The department actively participates in spreading awareness and believes that the future generation has the ability to sensitize others and prevent spread of HIV.