Report of Regional Workshop - 2017
The second year MSc nursing students and faculty of child health nursing department of Manipal College of Nursing Manipal organized a regional workshop on "Management of pediatric surgical conditions" on 25 October 2017 in association with Department of paediatric surgery of KMC Manipal. Total 61 participants attended the workshop.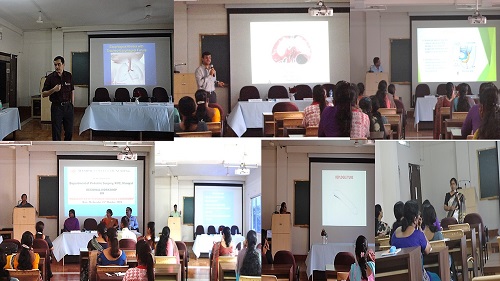 The workshop started at 8.30 am with a session on "Trends in managing Tracheoesophageal Fistula (TEF)" by Dr Santhosh Prabhu, Associate Professor, Dept. of Pediatric surgery, KMC, Manipal. He discussed pathology of Tracheoesophageal fistula, associated anomalies, clinical features, diagnosis, management and also the pre and post-operative care. The second session was by Dr Sundeep P T, Associate Professor, Dept. of Pediatric surgery, KMC Manipal who explained regarding Diaphragmatic Hernia, its treatment and management.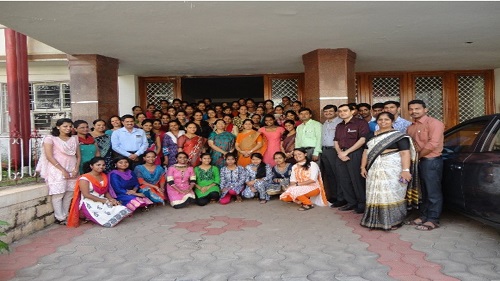 Inauguration of the program began at 10 am with invocation by 2nd year MSc. Nursing (Child Health Nursing) students. Ms Kalyani Biswas, the student convener welcomed the gathering. Overview of the workshop was given by Dr Mamatha S Pai, Professor, MCON, Manipal. An inspiring message was given by Dr Anice George, Dean Manipal College of Nursing, Manipal. Chief guest Dr Pragna Rao, Dean, Kasturba Medical College, Manipal, in her inaugural address congratulated the organizers for taking up the topics appropriate to clinical practice. Ms Arline Tency D'Souza 2nd year MSc. Nursing Student (Child Health Nursing) proposed the vote of thanks.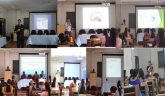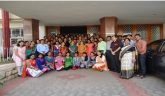 Third session was taken by Dr. Vijay Kumar, Professor, Dept. of Pediatric surgery, KMC on evidence based practice in anorectal malformation. Fourth session was by Dr Vikram Palimar, Professor, Dept. of Forensic Medicine KMC, Manipal on medicolegal aspects in pediatric practice. He discussed the pediatric medicolegal cases (MLC), procedure of registering a MLC and duties of nurse in documentation of MLC. Post lunch session was taken by Mrs Shiny Mathew, Associate Professor, St. John's College of Nursing, Bangalore on evidence based practice in care of a surgical child. A session on stoma care was dealt by Dr Mamatha S Pai mainly focusing on the nursing management. The team from Coloplast company discussed the different types of stoma bags and application of skin barriers (creams and powders) during stoma care.
The regional workshop ended with thank you note from MSc students Jane Jyothi Mathias. Overall feedback from the participants was very good. The participants expressed that the sessions were beneficial.