Report on Observation of Sadhbhavana Diwas and Communal Harmony Fortnight
Manipal College of Nursing Manipal observed the Sadbhavana Diwas on 19th August 2017 on account of birth anniversary of Prime Minister Late Rajiv Gandhi.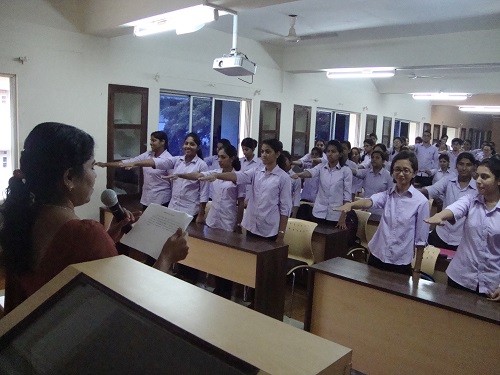 In this regard, there were two activities carried out at the college level by involving students, faculty and non-teaching staff.
A pledge taking ceremony was conducted on 19th August 2017 at 10.00 am. Dr. Tessy Treesa Jose HoD, Psychiatric Nursing, MCON oriented the students and staffs regarding the importance of observing Sadbhavana Diwas by highlighting, it is to avoid violence and to promote good will among people. Thereafter, the pledge was led by her to students and faculty.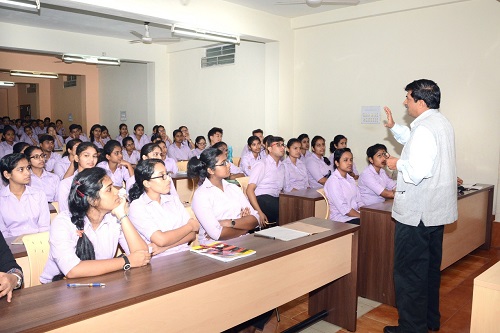 The talk on Communal Harmony by Prof. Varadesh Hiregange, Director, Gandhian and Peace studies, Manipal Academy of Higher Education was organized on 24th August 2017 for students between 11.30 am and 12.00 noon. He, in his speech emphasized on the importance of coherence among the different religions. Students also had interacted with the resource person at the end of the session.