Daan Utsav: Joy of Giving - 2019
Manipal College of Nursing Manipal, a constituent institute of Manipal Academy of Higher Education Manipal has celebrated Daan Utsav 2019 meaningfully.
Daan Utsav, 'the Joy of Giving Week' was originated by the students and staff of Manipal college of Nursing with the purpose to engaging people through "acts of giving" - money, time, resources and skills to the desired people. 'Mokeda Madil' was the first program which was organized by PBBSc nursing students. The students have donated tooth brush, paste, soap, toys, baby feeds and other eatables to 25 kids of adoption center, at Santhekatte on 3rd October 2019.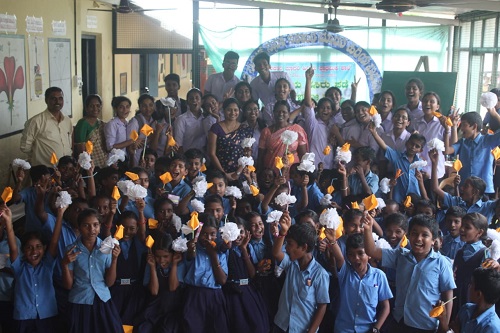 On the same day, 1st year B.Sc. nursing students have was organized 'Kalakriti' for higher primary students of Saralabettu school. The nursing students have taught various craft making and preparing 'best of waste' to school children. Around 70 children have participated in the program.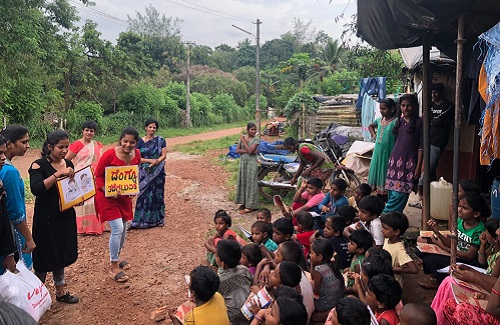 The students of 2nd year BSc Nursing have visited the slum at Saralabettu on 5th October 2019. In this 'Balyananda' program the students have conducted health awareness on prevention of Dengue fever and personal hygiene for the slum kid as the incidence of Dengue is high in Udupi. The students also have distributed notebooks and pens, healthy nutritive food and dresses to the slum children.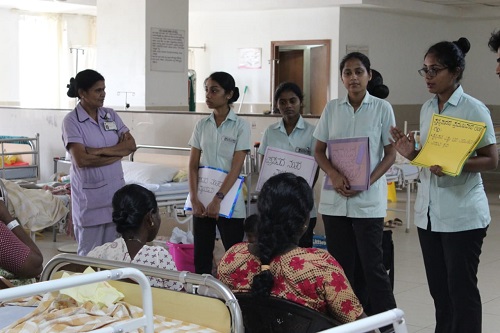 The 4th year B.Sc. Nursing students have empowered mothers admitted in Kasturba Hospital Manipal about lactation and newborn care. The education highlighted on importance of breast feeding, immunization and care of the newborn and infant.
Various programs were planned to bring the energy and enthusiasm of the students to develop leadership skills and enjoy the sharing behaviors in this 'joy of giving week'. The beneficiaries have appreciated all the program. The students and faculty of Manipal College of Nursing have participated in the program. The class coordinators have taken active role in motivating the nursing students in conducting a weeklong program. Dr. Latha T, Assistant Professor, Manipal College of Nursing and the faculty coordinator of Voluntary Service Organization (VSO) of Manipal Academy of Higher Education has initiated and guided the entire program of Daan Utsav 2019.