The lamp lighting ceremony for the 26th batch of BSc Nursing students of Manipal College of Nursing Manipal was held on January 9th 2016 at Interact hall, KMC.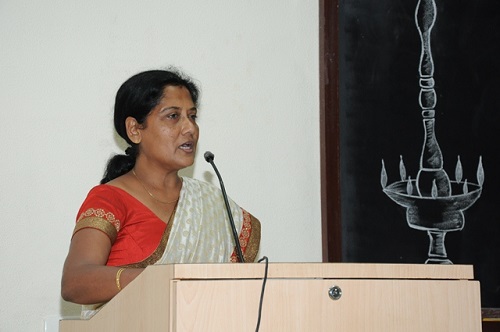 The lamp lighting ceremony, held as a tribute to Florence Nightingale - the lady with the lamp, is an auspicious occasion in every nurse's life. The lamp lighting ceremony formally declares the student's entry into the nursing profession. Lt Rita Thomas, Nursing Superintendent, KMC Hospital Mangalore was the Chief Guest for the programme.The novice nurses received the light from the Chief Guest Lt Rita Thomas, Dean Dr Anice George and the Associate Dean Dr Judith A Noronha of MCON Manipal.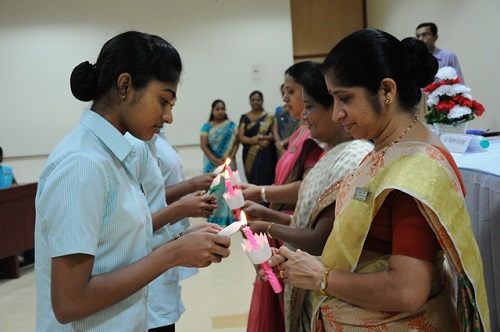 In her address, Lt Rita Thomas said "nursing students should be knowledgeable, competent and have a positive attitude". She also stressed on the importance of good communication for nurses and proper time management in their student life. She told them to be proud nurses as they cater to God's greatest creation - the human being.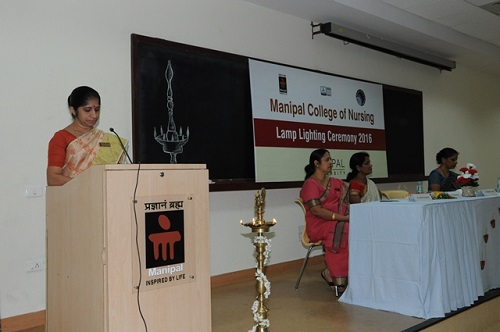 All 100 students were entered into the profession by taking the nurse's oath delivered by the Dean, Dr. Anice George. In her message, Dean advised students to remember always that the "care" is the core of their profession and place their patients as the centre of care. She also stressed and informed the students to realize that the training provided to them is to make them excellent bedside nurses.