Report on Workshop on Qualitative Research
Advancing times need a new approach and updated clinical inter professional teams to face the challenges in the research fraternity. A workshop on Qualitative research was conducted by Manipal Academy of Higher Education Student Research Forum (MUSRF) – Manipal College of Nursing Manipal, on 19 March, 2017.
Introduction to Qualitative Research, Approaches in Qualitative research, Data collection procedures in Qualitative Research and Data Analysis in Qualitative Research were the topics deliberated for the day. A total of 30 delegates participated.
The workshop was inaugurated by Dr N Udupa, Director Research - Health Sciences, Manipal Academy of Higher Education. In his inaugural address he said that qualitative research is important and it is necessary to motivate the students to take up interest in research. He also told to promote student research for which Manipal Academy of Higher Education is providing research incentives to students.  Mr Anil Raj A, the organizing secretary welcomed the gathering and introduced the Chief Guest. He also emphasized that in-depth systematic approach is needed in qualitative research. Dr Sonia RB D'Souza, the faculty Advisor- MUSRF presented a brief overview of the workshop.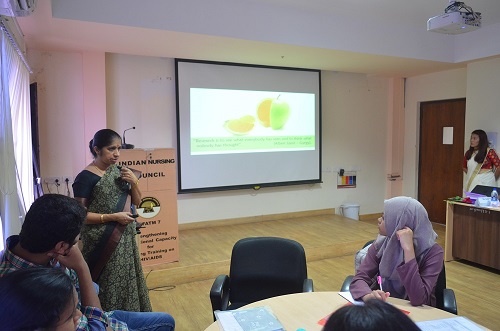 The first session of the day was taken by Dr Anice George, Professor & Dean Manipal College of Nursing Manipal on Introduction to Qualitative Research. She formed a basis for the Qualitative Research by providing the participants the concept of Qualitative Research with various examples and also made the participants understand that everyone is a Qualitative Researcher; just that we have to identify and channelize it in a correct way.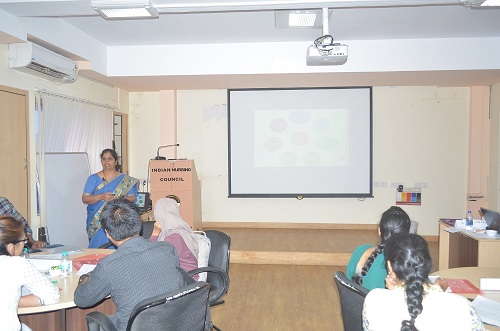 The second session of the day was on Approaches in Qualitative Research by Dr Mamatha S Pai, Professor & HoD, Department of Child Health Nursing, Manipal College of Nursing Manipal. She gave an in depth explanation on various approaches of qualitative research with examples and her own experiences for the better understanding of the topic. She emphasised that ethnography explores in-depth views about one's own culture, in phenomenological approach the lived experiences, and grounded theory the in depth understanding of concepts grounded in reality.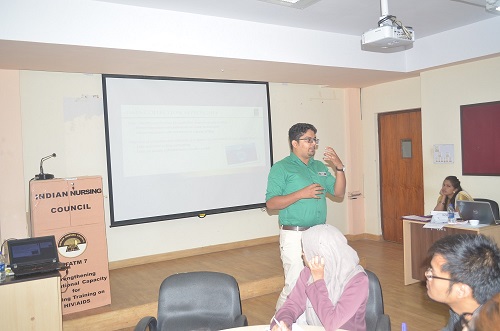 The next session of the day was by Mr Vishnu Renjith, Junior Research Fellow, Manipal College of Nursing Manipal on Data Collection Procedures in Qualitative Research. He said how crucial it is to have in-depth exploration of a phenomena and where a high qualitative data requires a deep concentration and energy. First and foremost the field issues were discussed those are gaining trust, pace of data collection, emotional involvement with participants & reflexivity. He explained these with relevant examples in detail and also explained the different types of data collection procedures. Further, he briefed about sampling size and sampling technique for the better understanding of the research methodology in qualitative research.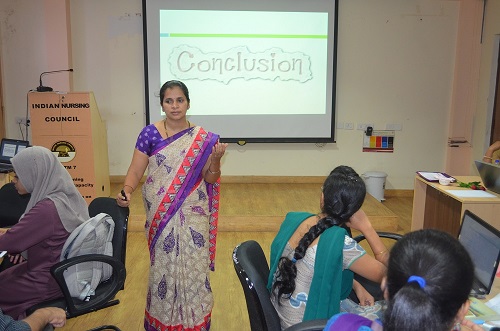 The last session for the day was by Mrs Shalini G Nayak, Lecturer, Department of Medical Surgical Nursing, Manipal College of Nursing, Manipal. She explained the various steps in analysing the data and gave few examples and also her personal experience. Later she demonstrated the open code software for data analysis. Participants were given hands-on experience regarding the same.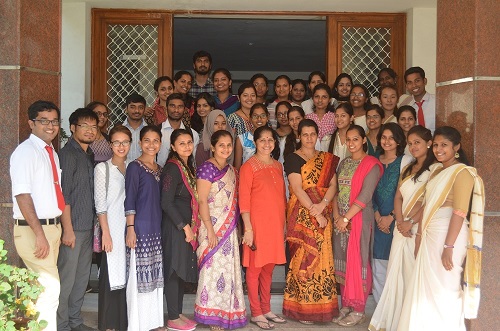 After the last session, feedback was taken from all the participants and during the Valedictory programme participants expressed their opinion regarding the workshop. The workshop ended with closing remarks by Mr Arjun S, MSc Nursing student. The team was thanked by Ms Mitchelle Lewis, MSc Nursing student, she acknowledged all the members who were a crucial part in conducting this workshop.