Rashtriya Ekta Diwas Celebration - 2016
Manipal College of Nursing Manipal, Student Nurses' Association conducted various activities on 31st October, 2016 as a part of Rashtriya Ekta Diwas celebration.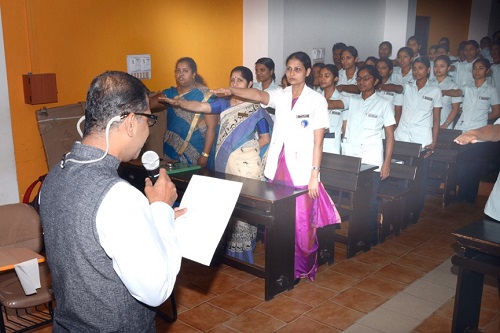 Manipal College of Nursing students actively participated in the activities. A pledge taking ceremony was held at 10.45 am. Dr Christopher Sudhakar, Professor, MCON, Manipal and Deputy Director, Quality and Compliance, Manipal Academy of Higher Education, led the students in taking the Rashtriya Ekta Diwas Pledge.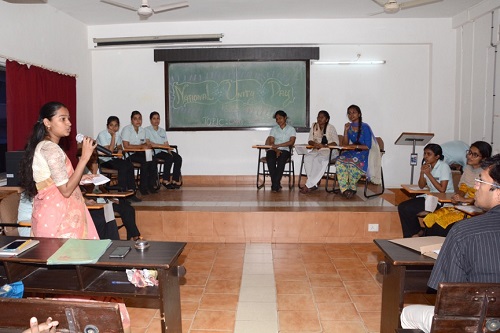 A debate competition was conducted on the theme "Unity, Safety and Security". The team in support of this topic spoke about the unity in getting independence to our country, how the organisation or company works with unity to achieve success. The team against the topic spoke about the corruption, less safety and security to the female child in our country. Best two teams were awarded. Ms Ansu Francis, Ms Jesly Sara & Ms Benita Malvi D'Cunha won the first prize and Ms Meghna Pandit, Ms Kavya B, Ms Sarah D'Souza won the second prize. Mr Dan Isaac Pothiyil, Assistant Professor, Department of Clinical Psychology, in his message to the students mentioned Mahatma Gandhi's quote "You must be the change you wish to see in the world" and also said that we cannot change others easily but we can bring changes within our self with unity.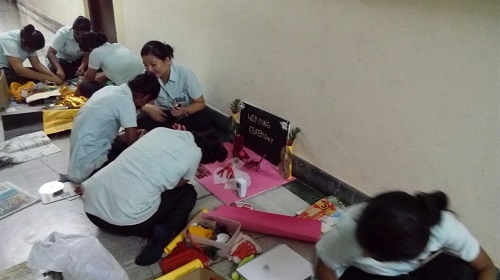 Installation competition was also held to showcase students' ideas and innovations. Best two installations were awarded. The winners were Ms Alphonsa, Ms Josna Joseph, Ms Sharon and the second place was bagged by Ms Asha DSouza, Ms Melisha & Ms Sameena.