Report of World Tuberculosis Day - 2017 Theme: Leave on one Behind: Unite to end TB
As a part of World Tuberculosis Day 2017, the faculty of the Department Medical Surgical Nursing) and the department of Community Health Nursing of Manipal College of Nursing Manipal had organised Poster competition on the theme 'Unite to end TB' on 24th of March 2017 in Pulmonary ward of Kasturba Hospital, Manipal and Socio Drama at Praghati Soudha, Sri Kshetra Dharmasthala Rural Development and Training Centre Udupi.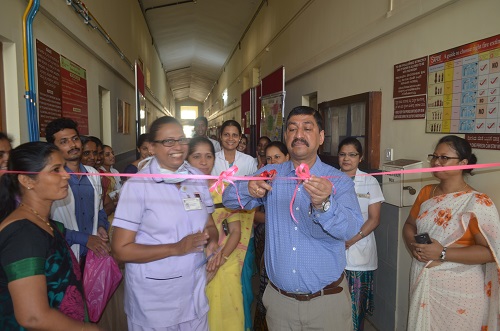 The poster competition was inaugurated by Dr. Aswini Kumar Mohapatra, HoD Dept. of Pulmonary Medicine and Dr. Anice George, Dean, MCON Manipal.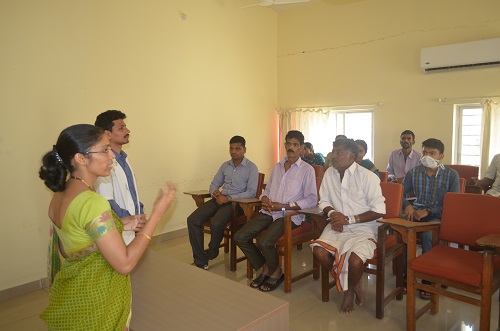 A live interaction with the patients on self-management with tuberculosis was facilitated by Ms. Leena Sequira, Ms. Melita Sheilini and Mr. Harish, faculty from MCON Manipal.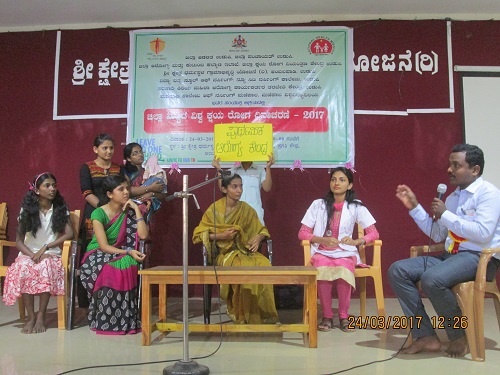 An awareness programme on Tuberculosis and its prevention was organised at Pragathi Soudha in association with Department of District Health and Family Welfare, and District Tuberculosis Prevention and Control Department. The programme was inaugurated by Sri. Pramod Madhwaraj, Hon. Minister for Youth, Sports and Fisheries, Government of Karnataka and Dr Rohini, DHO Udupi, who addressed the gathering and highlighted on worldwide and district level incidence and prevalence of tuberculosis in the current year.
During this event, the students of 4th Year BSc Nursing performed a socio drama to create awareness on Tuberculosis. The students demonstrated the causes, clinical features, management and prevention of tuberculosis. Mr. Suresh, Public Private Mix Coordinator of District Tuberculosis Prevention and Control Department, Udupi, also took part in the socio drama and explained on DOTS treatment and preventive measures.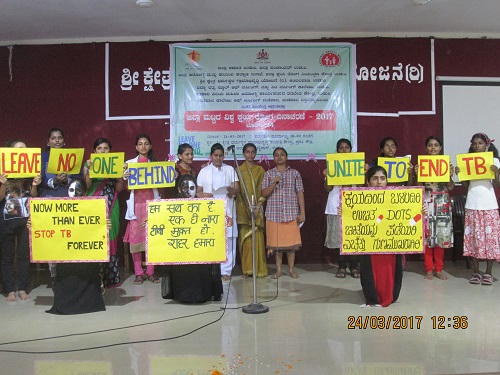 The socio drama was also recorded in the FM radio at Manipal on the same day to create awareness to the larger population, which will be played at the earliest in the FM radio. The event was coordinated by Dr Shashidhara YN, Dr. Elsa Sanatombi Devi and Mrs Malathi G Nayak, Manipal College of Nursing, Manipal.