Report of First aid and CPR program for the Anti Naxal Group
The faculty of Manipal College of Nursing MAHE, Manipal conducted the First aid and CPR training programme for the Anti Naxal Force, Karkala Branch on 16th January 2019 from 9 am-1 pm at the training center for Anti Naxal group, Kukkundoor, Karkala, Udupi District.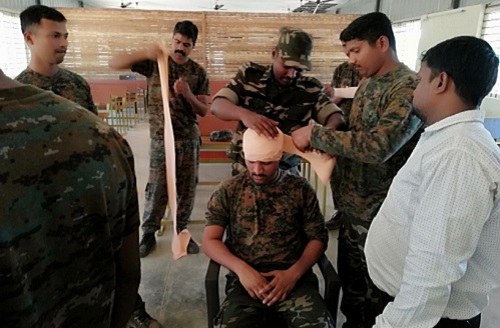 The team from MCON Dr.Melita Sheilini, Mrs.Janet Alva & Mrs..Edith Jovita interacted with the police trainees on first aid measures for various minor ailments such as sprain, dislocation, heat stroke, burns and scalds, epistaxis and snake bite. Mr Mitchelle Thronnel, a nursing student from Griffith University, Australia with a background of military service in Australia was an observer for this program.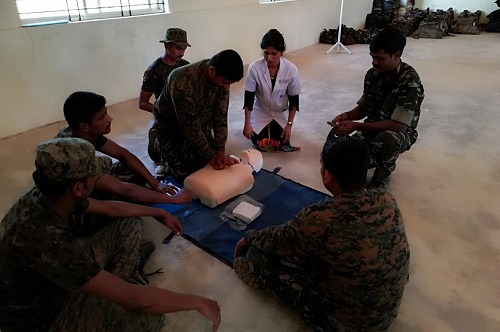 The team highlighted on the importance of CPR as a life saving measure for the victims of cardiac arrest. The participants were divided into three groups and were given the opportunity to practice hands on experience on CPR and bandaging. A total of 40 police trainees attended the session. The overall coordinator of the antinaxal group, Mr.Gopalakrishna Bhat expressed the need for such training. The program was jointly initiated by Rotary hospital, Karkala and Rotary Club of Karkala Rock City.