TEACHERS DAY & CHAMAYAM 2019 REPORT
Teacher's day celebration and Chamayam 2019 was organized by Student Nurses' Association (SNA) on 5th September 2019.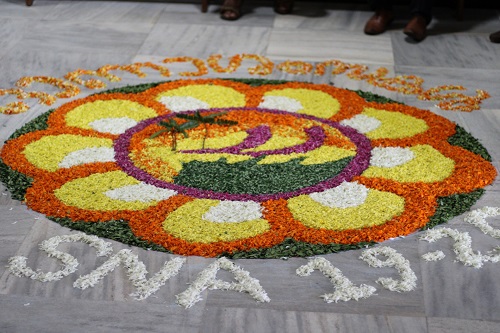 The formal inauguration of the function was done by Dr Judith A Noronha, Professor & Associate Dean, MCON Manipal by lighting the official ceremonial lamp at 10.15 am in the college ground floor. The cultural programmes were started at 2:30 pm in Dr. TMA Pai Hall second floor.
Ms. Minnu Shaju, 3rd year BSc Nursing and Ms. Sicil, 2nd year BSc Nursing welcomed the gathering. Teachers' day message was given by Ms. Banisha, 1st year PBBSc Nursing student which was followed by a video presentation for the faculty members from the students. Dr. Anice George, Dean, MCON Manipal addressed the gathering with a motivating speech for students emphasising the importance of respecting and valuing teachers. The college magazine, 'DHWANI' was released by Dr. Anice George, Dean, and the other editorial members joined with her for the release.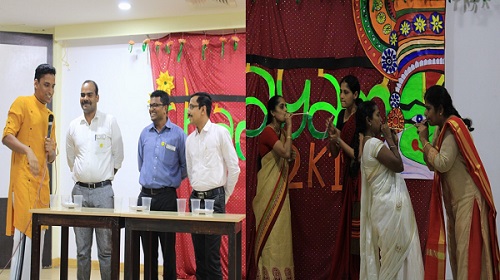 Various fun games were arranged by the students for the faculty members as part of teachers' day celebration.
Chamayam, the Onam celebration of Manipal College of Nursing was begun with official welcoming of "Maveli" in its traditional way. As an introduction to Onam celebration, a message was given by Ms. Elizabeth Gregory, 2nd year BSc Nursing. Dr. Judith A Noronha, Associate Dean, MCON addressed the gathering with an Onam message and advised students about the importance of joy, harmony and prosperity in life.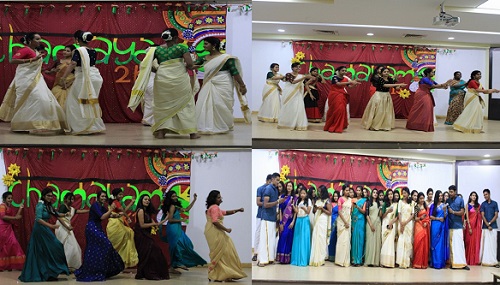 Cultural performances of Onam were presented by various batch students like Thiruvathira, onam songs and dance.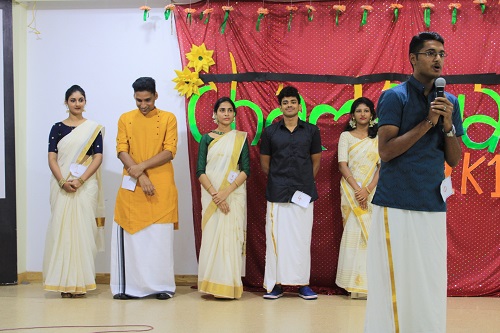 A competition for Kerala Vanitha and Kerala Sreeman was conducted for the students. Mr. Ghazal Sha Thommichan and Ms. Mahima Binu Sebastian from 1st year BSc Nursing won the title of Kerala Sreeman and Kerala Vanitha respectively. A Tug of War was also arranged for the students as a group wise competition, students participated in the competition with great enthusiasm. Ms. Sahana Shalins, Joint Secretary, SNA19-20 delivered the Vote of Thanks and the program came to an end by 5.00 pm.