Report of Alumni meet - 14th December 2019
Annual alumni meet of Manipal College of Nursing (MCON) and Manipal School of Nursing (MSON) Manipal for the year 2019 was held on 14th December 2019.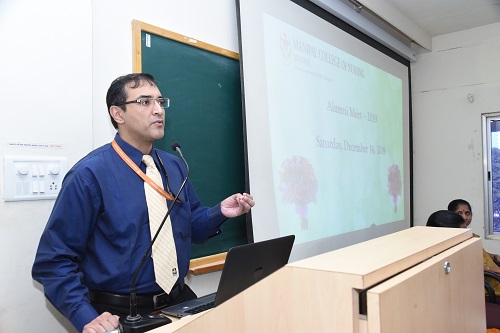 The programme started at 9.30 am with welcome address and introduction of the Chief Guest by Mrs. Anjalin Dsouza, Alumni co-ordinator, MCON. Dr. Rohit Singh, Director –Alumni Relations, MAHE was the Chief Guest for the program. During his inaugural address Dr Rohit Singh highlighted on the motto of alumni relations of MAHE i.e. connect, support and inspire. He also requested the alumni members to contribute to the parent institutions in various ways like capacity building and student support.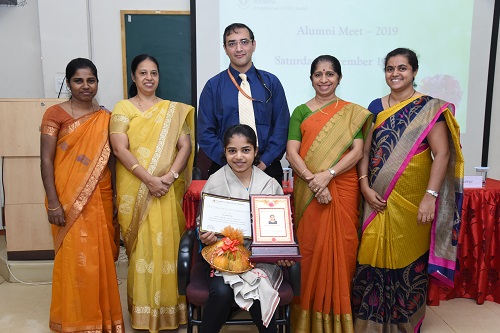 Ms. Anushree Naik (Alumnus BSc 2015-19 batch) was felicitated for being an outstanding sportsperson in boxing who represented national and regional level and has won number of prizes in boxing.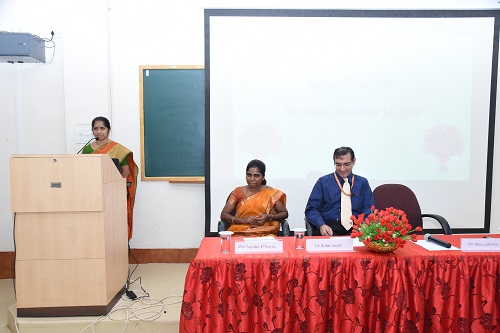 Dean Dr Anice George enlightened all alumnus with the new initiative of student support, areas of help required for the alma matter in terms of knowledge exchange and contributions towards advanced teaching learning activities.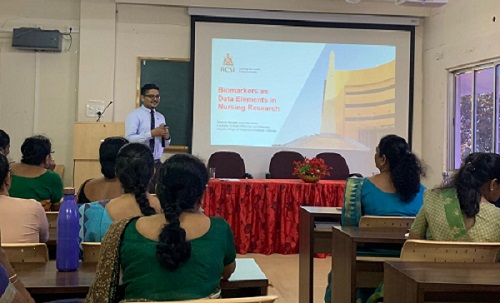 A distinguished alumnus of MCON, Dr.Vishnu Renjith (Alumnus of BSc 2006-10, MSc 2011-13, PhD 2017) Lecturer, School of Nursing and Midwifery, Royal College of Surgeons of Ireland-Bahrain took a session on "Biomarkers as Data Elements in Nursing Research" during this Alumni Meet. In his talk, he focused on principles and scope of biomarkers for nurse researchers and presented relevant study findings from nursing practice.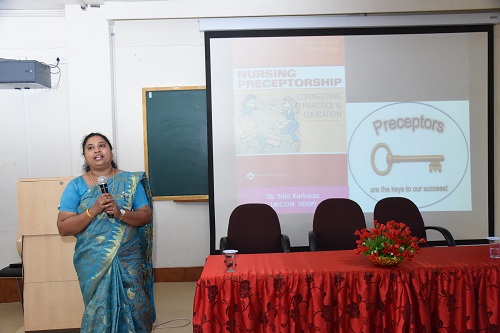 Dr. Suja Karkada an eminent alumnus (MSc 1996-98, MPhil 2000-02, PhD 2010) and Principal, College of Nursing, Lombard Memorial Hospital, Udupi deliberated on "Concepts of interpretation of preceptorship" from her experience from Middle East. She focused on the strengths and challenges of preceptorship program and its applicability to Indian settings.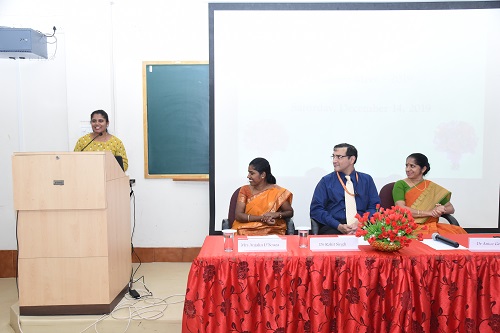 Ms Nelrine Varamani, (GNM 1998-2001 batch, MSON) sharing her experience said, the knowledge and skills that she had acquired at Manipal contributed tremendously to her current position of work as registered nurse at St Vincent North Side Private Hospital, Brisbane, Australia.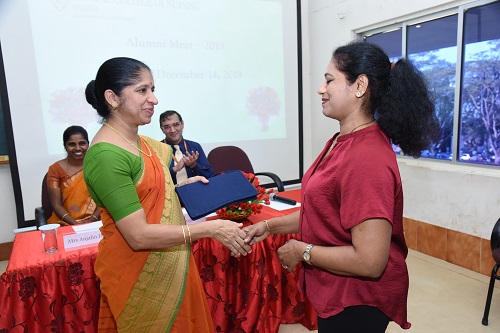 Another distinguished alumnus, Mrs Celine Appu (GNM 1982-1985 batch, MSON) briefed on how the knowledge and the clinical experience gained at Manipal helped her to work in various levels of nursing practice at Bahrain Hospital. Alumni members gathered introduced themselves to the group and shared interesting moments of campus life.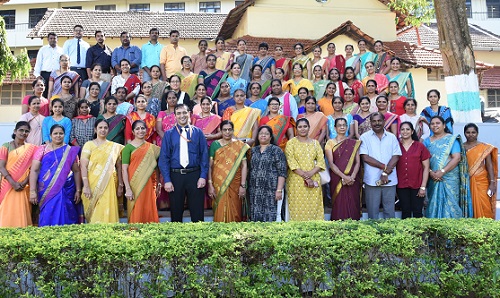 Total 50 alumni attended the programme. Alumni reunion 2019 came to an end with lunch and informal alumni interaction.