REPORT OF AV AID MODEL EXHIBITION
As part of I year M.Sc Nursing Education curriculum, students had organized Audio-Visual Aids exhibition on 15th February 2019 at Manipal College of Nursing, Manipal between 9.00 am & 1.00 pm.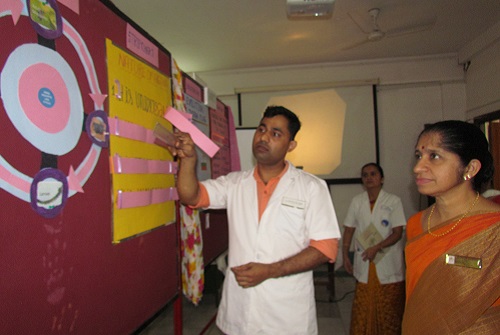 The programme was inaugurated by Dr Anice George, Dean, MCON and Dr Judith A Noronha, Associate Dean, MCON. HODs of all the departments were present. Students presented different AV Aid models, explained and demonstrated its principles.