INTERNATIONAL MIDWIVES DAY 2018
On the occasion of International Midwives Day 2018, the faculty and students of Department of OBG Nursing, Manipal College of Nursing organized continuing nursing education on the theme "Midwives leading the way with quality care" on 5th May 2018.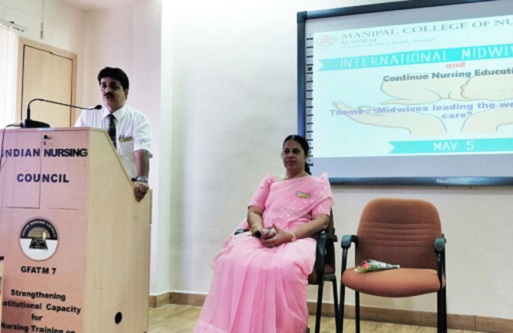 Dr. Muralidhar V Pai, Professor and HOD, Dept. of OBG, Kasturba Hospital, Manipal was the Chief Guest of the inaugural function and he highlighted the importance of midwives who is the midway between mother and child. Later in his session on Medical malpractice and clinical issues in Obstetrics, he emphasized the history of malpractice in obstetrics and also highlighted the various incidences and efforts taken to prevent malpractice and measures to overcome it.
Dr. Judith A Noronha, Associate Dean and Head of the OBG nursing Department briefed about Midwives day theme and also highlighted ways to improve the quality care and need for continuing nursing education to provide evidence based care to mother and child.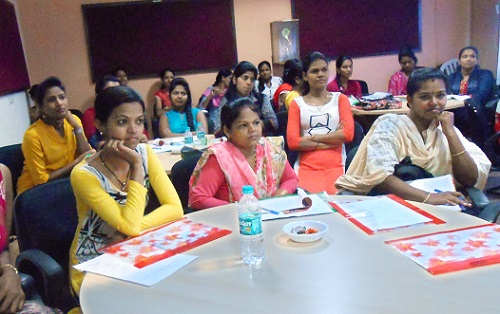 Mrs. Ranjani P, Assistant Professor, MCON, Manipal in her session on safety and error prevention in obstetrics, emphasized on quality practices which prevents error in day to day life in clinical areas. Drill on Postpartum Haemorrhage was taken by Dr. Prashanth Adiga, Professor, Department of OBG, KH, Manipal. The second year MSc. Nursing students of MCON also actively participated by taking session on beneficiary schemes for women and children, role of a nurse in leading to quality midwifery care.
Around 31 staff nurses working in OBG areas of Kasturba Hospital Manipal and Dr T.M.A. Pai Hospital Udupi participated in the CNE.