World Heart Day Observation 2016
Cardiovascular disease is the leading global cause of death, accounting for more than 17.3 million deaths per year, a number that is expected to grow to more than 23.6 million by 2030. World Health Day is observed globally on 29th September every year with different themes.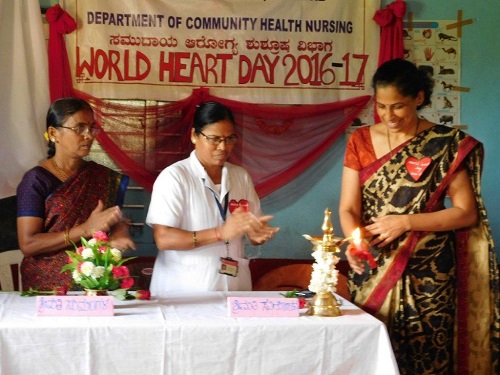 This year's theme is 'Power your life by spreading the news that at least 80% of premature deaths from cardiovascular diseases (CVD) could be avoided if four main risk factors – tobacco use, unhealthy diet, physical activity and harmful use of alcohol –are controlled'. As a part of World Heart Day 2016, a Health Awareness programme was organized on 1st October 2016 by the Dept of Community Health Nursing, Manipal College of Nursing Manipal, at Anganawadi Madaga. The Chief Guest of the programme was Mrs. Sumangala, ANM, Madaga, Athrady. Mrs. Sulochana, Associate Professor, Dept of Fundamentals of Nursing, MCON Manipal was the Resource Person.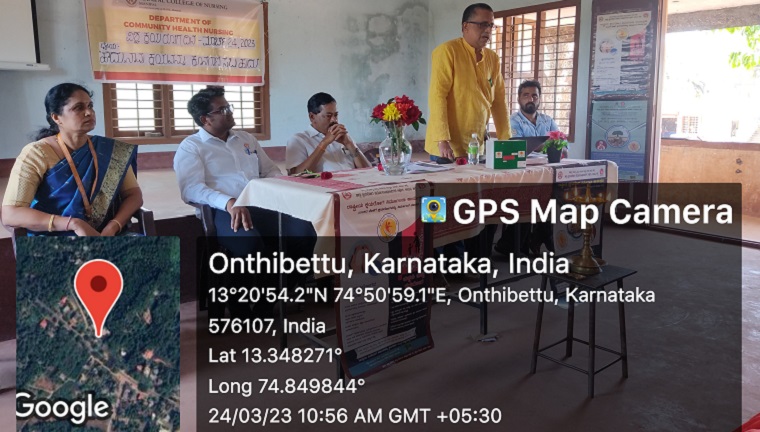 The programme commenced with prayer song and welcome speech by Ms. Anita Jordy, 4th year BSc Nursing student followed by lamp lighting. Mrs. Sumangala explained in detail on the various diagnosis and treatment options for heart disease. Mrs Sulochana briefed on measures to control and prevent cardiovascular problems with the help of AV Aids. She had an interactive session with participants, in which she stressed on the importance of diet, lifestyle changes for preventing cardiac problems. She also educated them to utilize the community facilities available to take the victims to the hospital for fast and prompt care. Students of 4th year B.Sc (N) performed a role play on the theme "Power your life". A power point presentation was done by Ms. Tenzin Bhuti, 4th year B.Sc (N) student.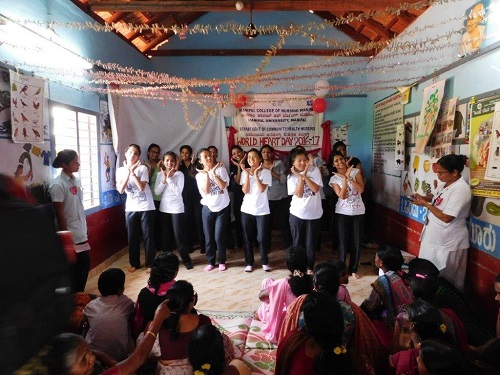 A total of 30 community members of Madaga, Athrady attended the programme. After the awareness programme, a risk assessment for cardiovascular problems was done for the participants; Blood pressure was assessed for 30 participants. The risk assessment analysis showed that out of 30 participants, 17 had high blood pressure. Based on the risk assessed, the participants were educated on the care and precaution to be taken to prevent them from becoming worst. Vote of thanks was given by Ms. Neslay Prasad. The progaramme was organized by faculty and 4th year BSc Nursing students of Manipal College of Nursing Manipal (MCON) and was coordinated by Mrs.Celastin Susan, Lecturer, Dept of Community Health Nursing, MCON Manipal. Feedback was taken from the people gathered. Refreshment was provided to all the participants.