Seminar on "Health Care and Patient Safety" was organized by Manipal School of Nursing, MCON, Manipal Academy of Higher Education on 6th July 2019 at MCON, Manipal.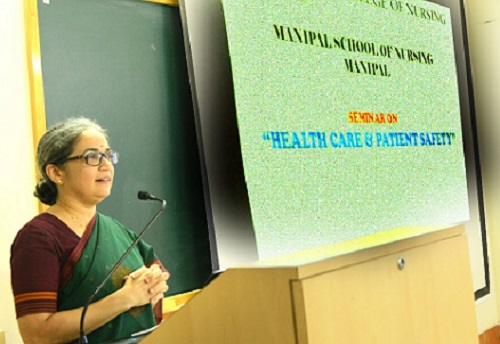 Dr. Leena Sequira, Principal, Manipal School of Nursing welcomed the gathering. The seminar was inaugurated by the Chief Guest, Dr.Vandana K E, Professor, Department of Microbiology, Kasturba Medical College, Manipal. The Chief Guest in her address emphasized the importance of nurses role in patient care and safety.
Dr. Anice George, Dean, MCON, highlighted the importance of nurses in the clinical field and emphasized on the competency required by the present nurses to face the challenges.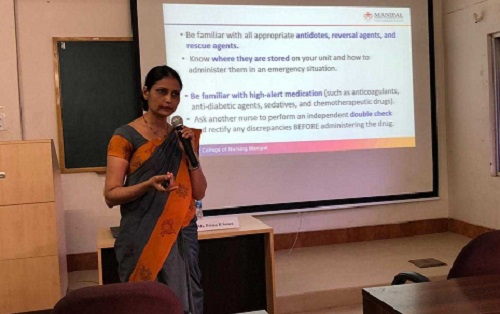 The first plenary session was on "Medication Safety" taken by Ms. Prima Jenevive Jyothi D'souza, Asst. Professor, MCON, Manipal. She discussed regarding the safe practice of medication administration and measures to prevent medication errors in clinicals.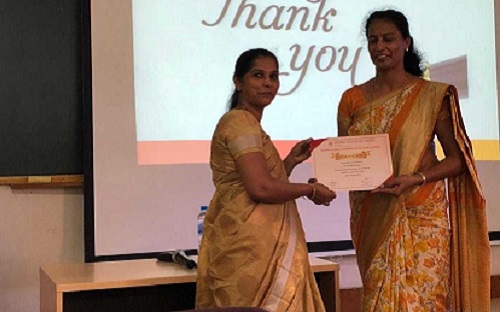 Ms. Precilla Noronha, Infection Control Nurse spoke on "Infection Control" in hospital. She explained regarding the infection control measures at hospital setting.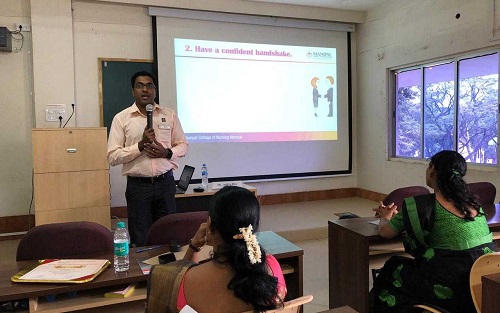 The last session of the seminar was delivered by Mr. Anil Raj A, Lecturer, MCON, on "Professional Etiquette. He highlighted the ways to improve the professional etiquette in nursing profession as it is most important for a nurse to follow it. A total of 73 delegates from MSON participated in the seminar. Ms.Saraswathi Hebbar, Asst. Lecturer, MSON proposed the vote of thanks.