Report on Observation of Armed Forces Flag Day - 2019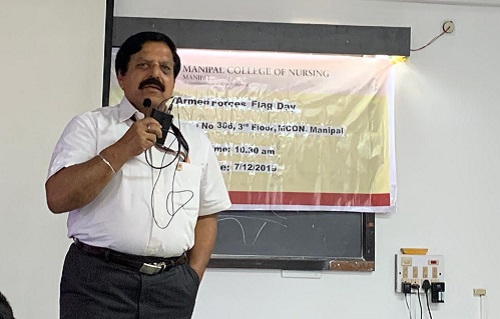 On the occasion of Indian Armed Forces Flag Day, Air Commodore Harindra Kumar Dhiman, Chief Warden of Health Sciences Hostels at MAHE took a session to students and staff of Manipal College of Nursing Manipal on December 7, 2019.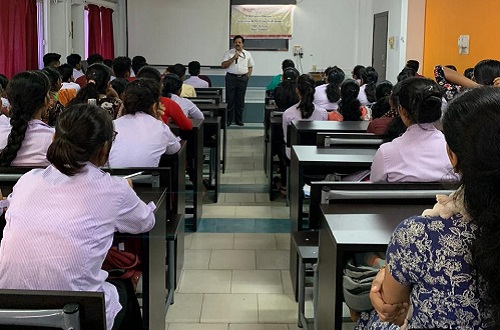 He spoke about the significance of Armed Forces Flag day. In his talk he stressed on the life of soldiers and their family sufferings. He said, the Armed Forces Flag Day was started with an aim to collect funds for the welfare of the Armed Forces personnel towards commemorating the courage of servicemen. Also, he said welfare funds are collected through distribution of flags for the citizens of India to assist the rehabilitation of ex-servicemen in need as well as to aid the widows and dependents of martyrs. He felt, more than this, at present empathizing their family members to be considered with prime importance.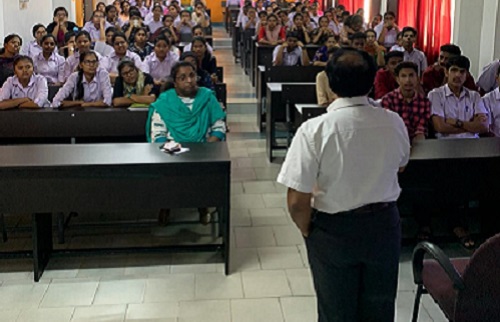 On the Flag Day, we honour the soldiers, airmen and sailors of India who fought on the borders of the country to safeguard the country's honour. Total 92 students and faculty were the part of this session.