Faculty Development Program (MCON)
The CNE committee of Manipal College of Nursing Manipal organized two days Faculty Development Programme (FDP) for the faculty of MCON Manipal & Mangalore and MSON, Manipal on 23rd and 24th July 2015.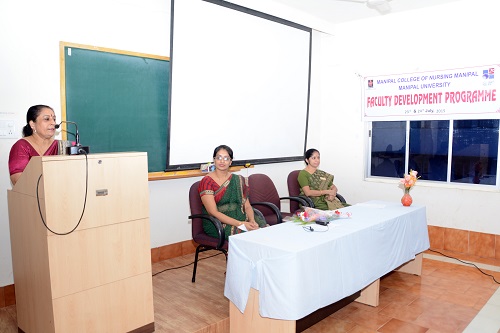 The programme was inaugurated by Dr. Poornima Baliga B, Dean, KMC, Manipal. She during her address focussed on importance of different ways of teaching to inspire & motivate students.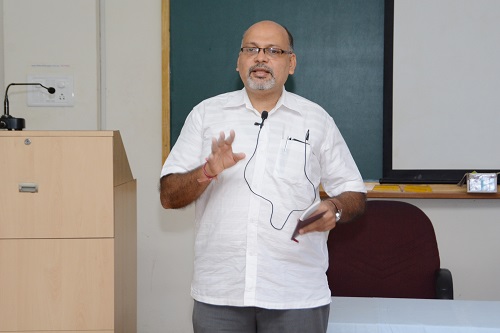 The first session was conducted by Dr. P V Bhandary, Director Dr. A.V. Baliga Hospital on "Enhancing values & culture in young generation". Dr. Bhandary took an informative session and highlighted on importance of cultivating values among the younger generation which is the prime duty of teachers. Five D's all must try to achieve are Dream/ Desire, Discipline, Determination, Dedication and Divine Intervention.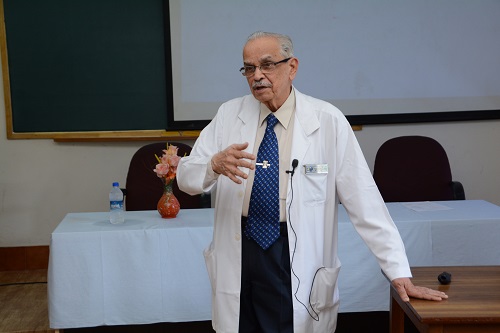 Next session was taken by Dr. P L N Rao, Registrar Evaluation, MU on the topic "Student Discipline". He spoke on being impartial towards student, punctuality, following proper dress code and also highlighted on importance of examination.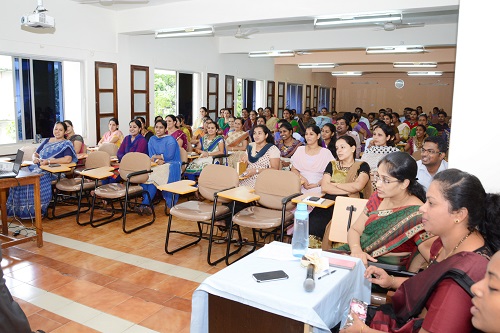 Session on Nursing process was taken by Dr. Kasturi R Adiga who reviewed on various nursing diagnoses and gave a list of newly added nursing diagnoses for daily clinical practice.
Afternoon session was on "Nurturing workplace culture" by Dr. Laxminarayanan Associate Professor, School of Management, MIT, Manipal. Session threw light on various factors to be kept in mind at work and also explained with variety of examples how employees have to pay minute attention as well as analyse himself/herself to fit in the workplace culture.
Dr. Robert Clive, Principal, Crossland College, Brahmavar had taken a session on "Development of attitude and soft skills". Important soft skills to be cultivated is body language, eye contact, emotional intelligence etc.... which will help teachers to understand students in a better way.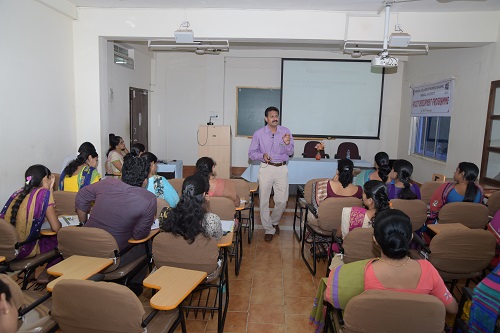 Second day of FDP began with Department research presentation from each department followed by session on "Sample size Calculation" by Dr. Binu V Associate Professor Department of Statistics, MU.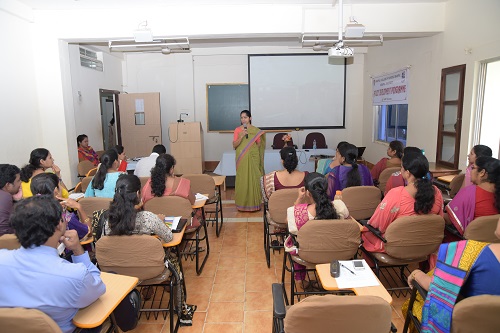 Final Session was by Dr. Anice George Dean MCON Manipal on "Mentoring skills" who spoke on qualities of a mentor and assisted each faculty to identify a mentor and draw a plan for a year and also each faculty to select 10 students whom they are teaching in the new academic year for mentoring.
The FDP had 100% attendance of faculty.