National Nutrition Week - 2019
The faculty, 2nd year MSc Nursing and 4th year BSc Nursing students of the Department of Community Health Nursing, Manipal College of Nursing (MCON) Manipal, have observed National Nutrition Week at Higher Primary school, Marne.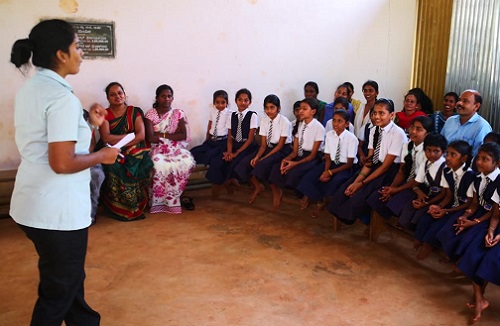 As part of this programme, on 3rd September 2019 health assessment, identification of degree of malnutrition, referral and counseling services were performed. On 7th September 2019, the health awareness programme was conducted from 11.00 am to 12.30 pm at the Marne Higher Primary School. Mr. Prajwal Hegde, Panchayath member, Marne and Shri Krishna Nayak, Head Master of the school addressed the gathering.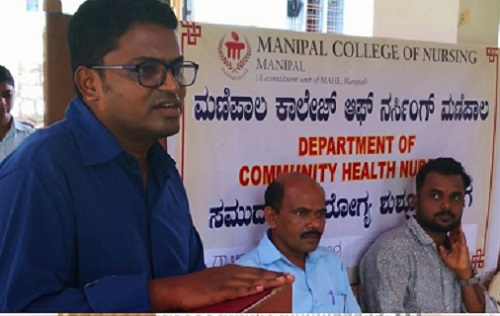 Talk on the importance of National Nutrition Week was given by Dr Shashidhara Y N, HOD, Department of Community Health Nursing, MCON, Manipal. He emphasized the importance of celebrating this week, various nutrients, sources, functions and the consequences of nutritional deficiencies.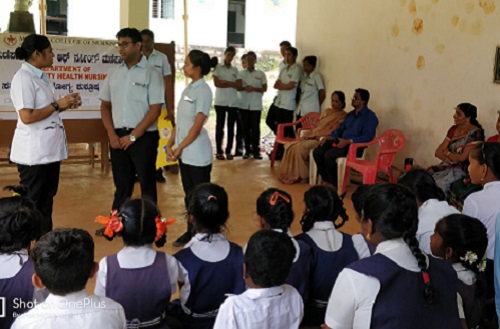 The 4th year BSc Nursing students enacted a role play on healthy dietary practices, management of oral hygiene, foot hygiene and hair care. Students demonstrated the exercises and involved the school children in performing the exercise. A total of 30 school children, 10 parents have participated in the event. The children those who had less weight for the age were motivated to eat high protein diet and had a discussion with their parents to provide a healthy nutritious diet for their children. The programme was coordinated by Mrs. Ansuya, Asst. Professor, Dept. of Community Health Nursing, MCON Manipal.