Report of World Tuberculosis Day 2018
World Tuberculosis Day was observed by Manipal College of Nursing Manipal, MAHE, Manipal on 23rd March 2018.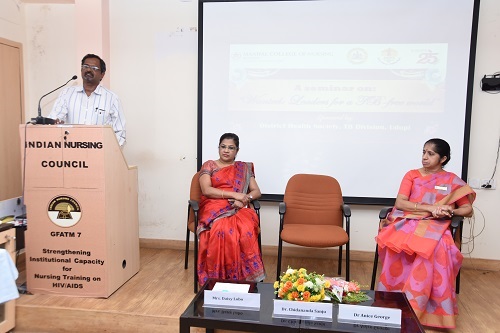 WHO theme for the World Tuberculosis Day 2018 is "Wanted: Leaders for a TB-free world". A half-day seminar was organized on the theme for staff nurses. The inauguration of the programme was held at 9 a.m. Mr. Anil Raj, Organizing Secretary and Lecturer, Department of Medical Surgical Nursing welcomed the gathering. Dr. Chidananda Sanju S.V., District TB Control Officer of Udupi District was the Chief Guest for the programme. Dr. Anice George, Dean, Manipal College of Nursing delivered the presidential address. Mrs. Daisy Josephine Lobo, Associate Professor, Department of Medical Surgical Nursing presented the overview of the programme. The inaugural programme was concluded with vote of thanks rendered by Mrs. Janet Prameela D'Souza, Organizing Secretary and Assistant Professor, Department of Medical Surgical Nursing.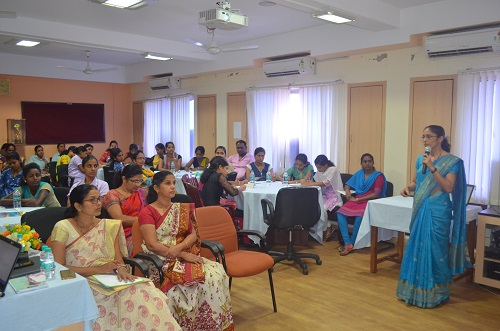 The first session was "Magnitudes and Challenges of Managing TB in India" by Mrs. Melita Sheilini, Assistant Professor- Selection Grade, Department of Medical Surgical Nursing, MCON, Manipal. She highlighted on TB statistics in India, private and public care, national strategic plan of 2012-17, standards for TB care in India, NIKSHAY web based application and facilities for monitoring of universal access to TB patients.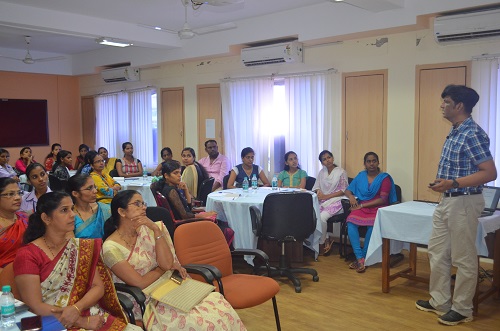 Dr. Ashwini Kumar, Additional Professor, Department of Community Medicine, KMC Manipal and Nodal officer for RNTCP, spoke on "Recent updates in RNTCP". He highlighted on the source of infection, transmission of tuberculosis, risk of developing TB disease, global TB burden 2017, TB management confusions, 26 standards of TB care in India, evolving strategies- case finding, goal of global stop TB partnership, presumptive TB, diagnostic tools, CBNAAT- Gene Xpert, Universal DST, integrated drug resistant TB algorithm, Target operational guidelines (TOG) for treatment initiation, NIKSHAY reporting- private notification system and updated drug regimen.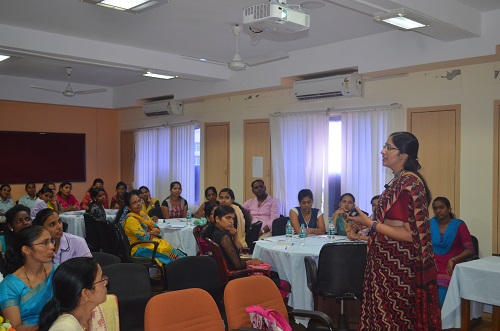 The last session was on "Protecting yourself from TB: What the health care professionals should know?" taken by Dr. Chythra R Rao, Associate Professor, Department of Community Medicine, KMC Manipal. In her deliberation she focused on source of infection, vulnerable groups, infection control, factors determining risk of infection, fundamentals of TB infection control, administrative controls, education and training of staff is the key to infection control, standard precautions, patient education, cough etiquette, disposal of sputum and slides, environmental controls, care at home, hand hygiene, PPE, personal respiratory protection, and WHO recommendations for TB prevention and control.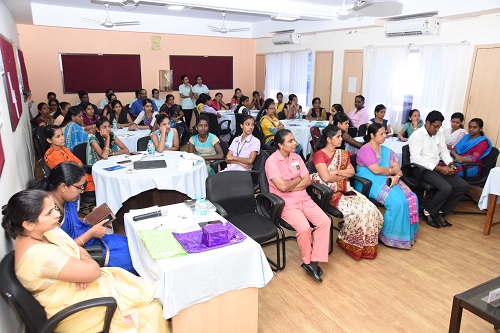 A total of 40 participants including the staff nurses, students of I year MSc Nursing and Manipal School of Nursing attended the seminar. During the question answer session the experts have clarified the doubts of the participants. At the end of the seminar, certificates were distributed to the participants.