Report of First aid and CPR program for the Anti Naxal Group
The faculty of Manipal College of Nursing MAHE, Manipal conducted the First aid and CPR training programme for the Anti Naxal Force Karkala Branch on 25th October 2018 from 9 am-1 pm at the training center for Anti Naxal group, Kukkundoor, Karkala, Udupi District.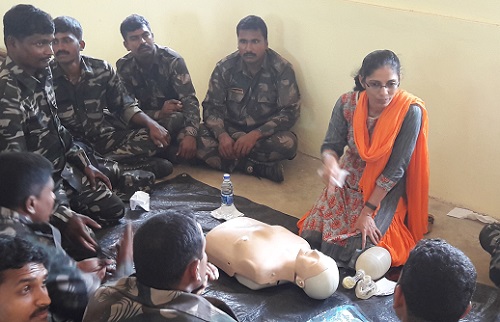 The team from MCON Dr.Elsa Sanatombi Devi, Dr.Melita Sheilini, Mrs.Edith Jovita & Mrs.Soumya Acharya interacted with the police trainees on the importance of First aid and CPR as a life saving measure for the victims of cardiac arrest, it's scope and limitations.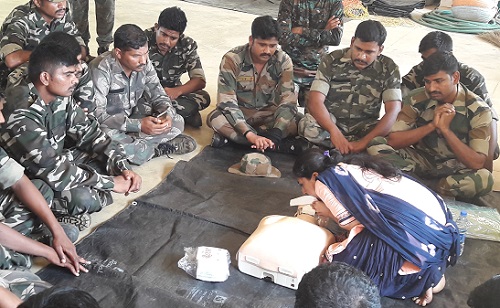 The participants were divided into four groups and were given the opportunity to practice hands on experience on CPR and first aid. A total of 75 police trainees attended the sessions and one of the participant expressed that the trainees who are from different districts of Karnataka would be empowered to execute first aid and CPR in times of need and also create an awareness among their team members.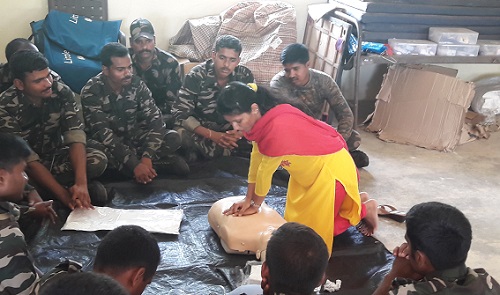 The program was jointly initiated by Rotary hospital, Karkala and Rotary Club of Karkala Rock City. Need assessment was also carried out for further exercise and found that screening for health problems was prioritized.