Observation of World Diabetes Day 2018
Department of Medical Surgical Nursing, Manipal College of Nursing Manipal has observed world diabetes day 2018 on November 14, 2018.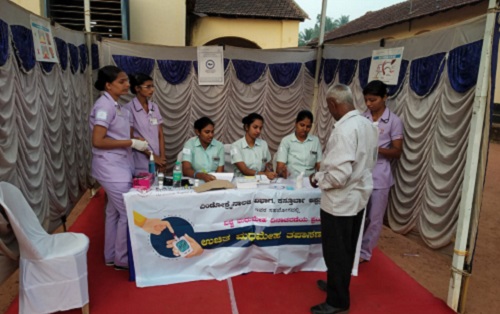 The program conducted were poster competition, teaching of Anti-Naxals and participation in mega screening camp in and around Udupi district. The poster competition on the theme, 'The Family and Diabetes' was organized at college building. More than 30 participants displayed the educative contents through the posters. The posters were very informative and best poster was awarded after the evaluation. The program was well appreciated by the beneficiaries.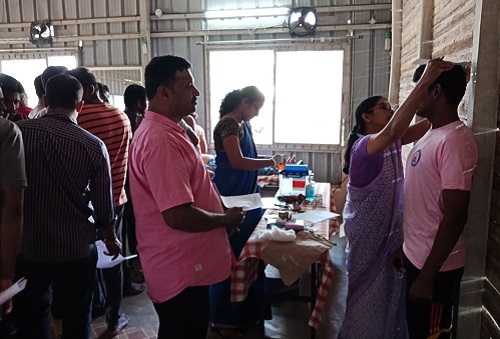 The team from MCON Dr. Melita Sheilini, Mrs. Janet Alva & Mrs. Soumya Christabel performed BMI, blood for RBS and ECG were checked for all participants. Health education on life style modification was given at the headquarters of Anti Naxal group, Karkala, Udupi District. The program was jointly initiated by Rotary hospital, Karkala and Rotary Club of Karkala Rock City. The medical team from Kasturba hospital, Manipal and Dr. TMA Pai Rotary hospital, Karkala screened the participants for cardiac and ophthalmic problems. A total of 91 police trainees were screened and those identified with the health problems were referred to hospital for further management.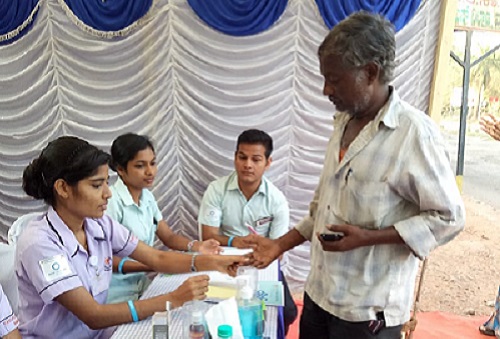 The students of fourth year BSc Nursing of Manipal College of Nursing Manipal participated in the Mega Screening Camp as a part of World Diabetes day celebration organized by Kasturba Hospital Manipal on 14th November 2018 in different locations. The students were divided into five groups to be a part of the camp in different areas. The camps were located at Manipal city bus stand, Udupi Railway station, Udupi Board High School, Shastry Circle, Kundapur and Brahmavar bus stand.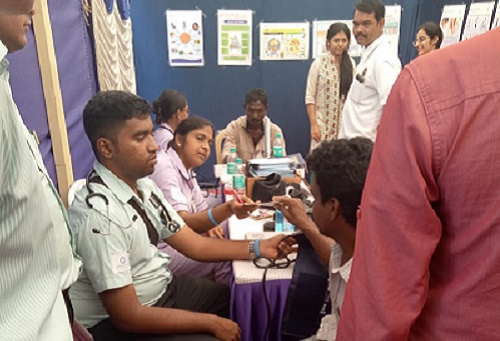 A total of 1179 people attended the screening camp in which more than 200 people were referred to Kasturba Hospital for further evaluation and guidance. The students participated actively in the screening camp and performed various activities including registration, monitoring blood sugar and blood pressure values and providing health teaching. The organizers appreciated the efforts of the students towards making the programme a success.