NUTRITION AND HEALTH AWARENESS PROGRAM AT COMMUNITY
The first year MSc nursing students of Manipal College of Nursing, Manipal, MU, conducted a nutrition and health awareness program on 10th September 2016 at Shanthinagar community, Udupi Taluk.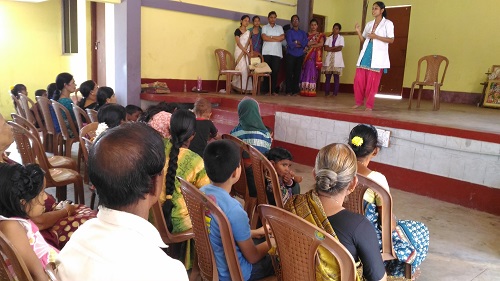 This was conducted based on the identified need of the area after having visited that area for one week as part of the clinical requirement for the subject Advanced Nursing Practice. A health awareness programme on hypertension & balanced diet was conducted. The programme commenced at 10.45 am with 15 adult participants & 9 children. Programme was started with a prayer song, followed by welcome address.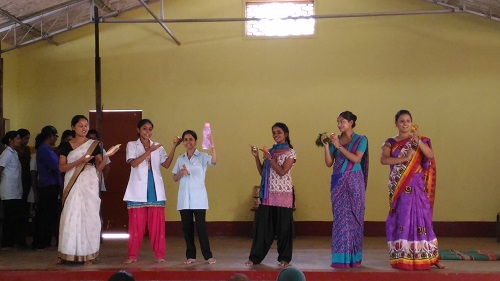 A role play was enacted, providing information about hypertension, its causes, prevention & management. Considering the nutritional deficiency in children a song was enacted about balanced diet. A nutrition stall was made where a bowl of cooked sprouted mix of Green gram & Bengal grams were served along with bananas & freshly made lemon juice at the end of the programme to the participants. The nutritive value and the method of preparation were explained using charts. The programme ended at 11.45 am with vote of thanks.