Training of Trainers Workshop
The training of trainers (ToT) workshop as part of ICMR-DHR funded Geriatric project on "Capacity building for the nurse educators to conduct multidisciplinary research in Geriatric care" was organized from 9 June to 11 June 2015 at Manipal College of Nursing Manipal.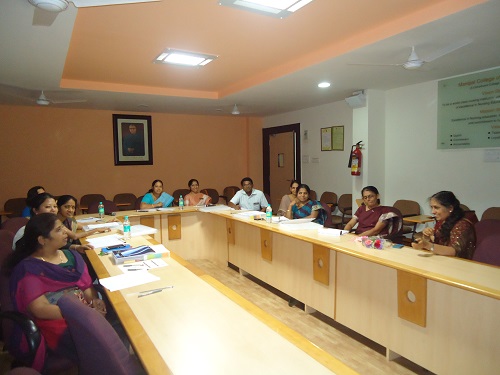 On Day 1 (9th June 2015) Dr Prabha Adhikari, Professor & Unit Head, Department of Medicine, KMC Mangalore, Endowment chair for Geriatrics, Manipal Academy of Higher Education, took a session on "Major health care concerns of Geriatric population and major Geriatric health research areas". She emphasized on the importance of Geriatric care in India.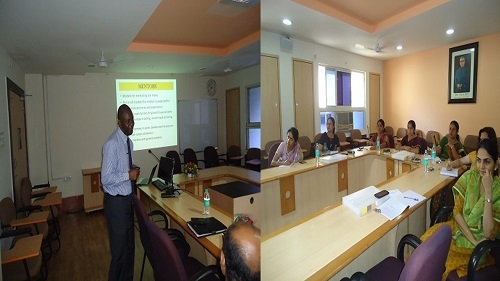 On Day 2 (10th June 2015) first session was taken by Dr. Joshua Muliira, Assistant professor, Department of Adult Health & Critical Care, College of Nursing, Sultan Qaboos University, Sultanate of Oman on "Mentoring Process". He discussed on the qualities and responsibilities of a mentor, how to mentor geriatric nurse researchers, clinicians and educators. He also brought out the key issues the mentors have to take care in order to keep a successful mentoring process.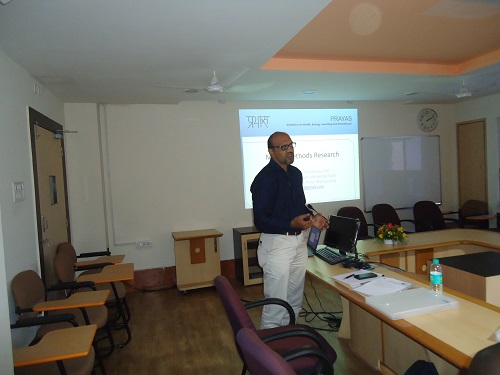 Second session on "Mixed methodology research" was taken by Dr Shrinivas Darak, Senior Researcher, Prayas Health Group, Pune, Maharashtra. He focused on the major aspects of mixed methodology research with emphasis on when to use, why to use and how to use this methodology. The major concerns in carrying out a mixed method research was clarified with the group.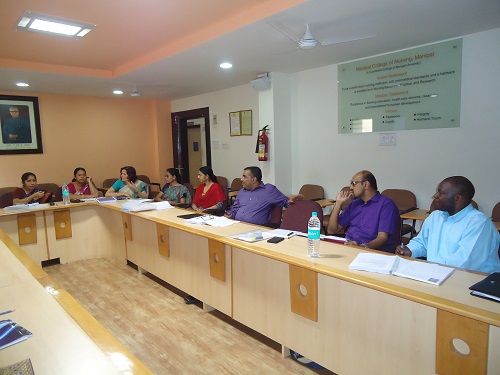 On the last day (11th June 2015) of the workshop, along with two resource persons the project team members including Dr B Unnikrishnan, Associate Dean, Professor & Head Dept. of Community Medicine, KMC Mangalore discussed on Geriatric Health Research Manual which is prepared by the project team. Few additions and deletions were done based on the suggestion given by the expert panel. Later the group discussed and finalized the outcome measures that need to be adopted for the project.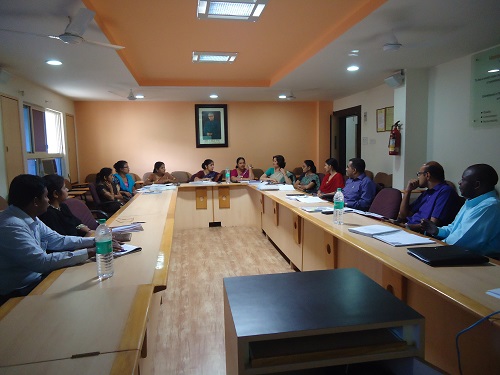 The three days' workshop came to an end with the concluding remarks by Dr Anice George, Dean, MCON Manipal & the principal investigator of the project.