The lamp lighting ceremony for the 28th batch of Bsc Nursing students of Manipal College of Nursing Manipal was held on October 21st 2017at Shirdi Saibaba Conference hall, Cancer Block 3rd floor KH Manipal.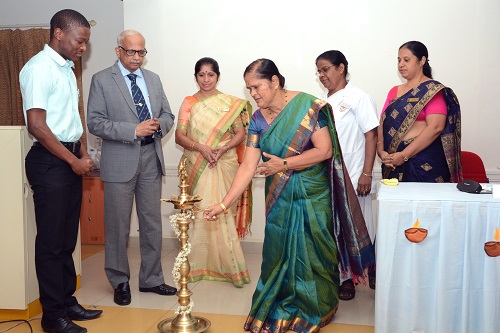 Light and brightness have always been equated with positivity and associated with spiritual beings. The 103 first year BSc Nursing students received the light from the chief guest, Dr. Kasturi R Adiga former Principal School of Nursing Manipal, Dr. Anice George Dean Manipal College of Nursing Manipal, Dr. Judith A Noronha, Associate Dean, and Dr. Linu Sara George, HOD Fundamentals of Nursing Manipal which was followed by the oath taking ceremony of the novice nurses.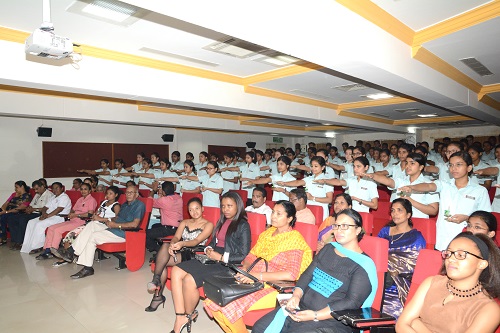 This special occasion was graced by the presence of Dr H Vinod Bhat, Vice Chancellor Manipal Academy of Higher Education. In his address, he emphasized nursing as the noblest profession which renders inevitable contribution for a patient's recovery and he also highlighted that super specialty nurses would be need of the future. Dr Kasturi R Adiga delivered an enlightening message to the new budding nurses by specifying the essential qualities of a nurse which was more stipulated with her own personal life experiences. In her message to the students, Dean said about the responsibility of nurses towards the most precious gift the creator had given to this universe- human life.