Visit of Faculty from Malmo University, Sweden
Dr. Anna Carlsson and Dr. Elisabeth Mangrio, faculty of Health and Society, Malmo University, Sweden visited Manipal College of Nursing (MCON), Manipal on May 30, 2018.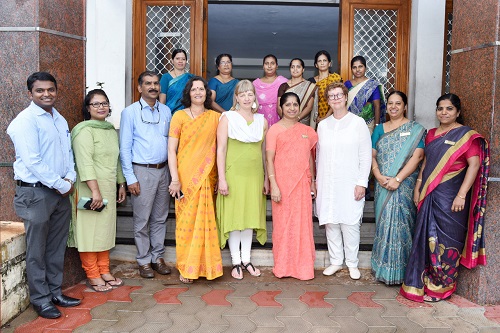 The purpose of the visit was to explore the possibility of collaboration in the area of research and student exchange. During the initial interaction, Dr. Anice George, Dean of the college, Dr. Judith A Noronha, Associate Dean, Dr. Christopher Sudhakar, Deputy Director, Quality Compliance and heads of the various departments of MCON oriented them to the activities of the college, which facilitated them to have exchange of views. They shared their research interests in areas of care science, culture and society, biofilm and biomedical methods, criminology, migration studies, childhood injury, women and violence and healthy aging during their interaction with the MCON faculty.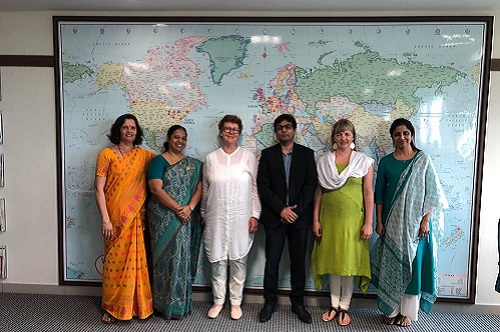 They had a brief meeting with Dr. Vinod Bhat, Vice Chancellor, Dr. Raghu A R, Director, International Collaborations, Dr. Aparna I N, Director – Planning and Monitoring, Prof. Dr. Helmut Brand, Director, Prasanna School of Public Health and other university officials.
They also visited the NICU, PICU, Labor theatre and Paediatric wards of Kasturba Hospital, Manipal and were impressed with the infrastructure and working conditions of the set-up, especially the NICU. They expressed that the visit was wonderful with more of positive outlook towards collaborations and student exchange.
The visit was initiated and coordinated by Dr. Baby S Nayak, Professor, Department of Child Health Nursing, MCON, Manipal.