REPORT OF WORLD SUICIDE PREVENTION DAY 2017
Every year The International Association for Suicide Prevention (IASP) and the World Health Organization (WHO) observe World Suicide Prevention day.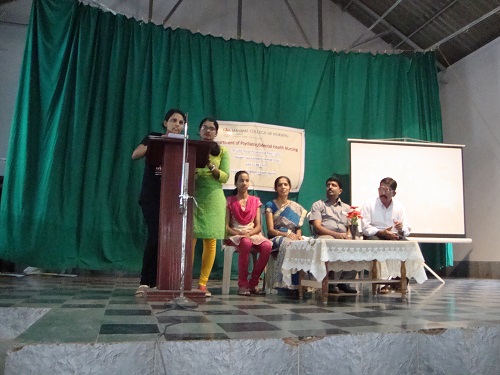 More than 800,000 people die by suicide and up to 25 times as many make a suicide attempt every year. Behind these statistics are the individual stories of those who have, for many different reasons, questioned the value of their own lives. Each one of these individuals is part of a community. Some may be well linked, have a network of family, friends and work colleagues or school mates, while others may be less well connected, and some may be quite isolated. Regardless of the circumstances, communities have an important role to play in supporting those who are vulnerable.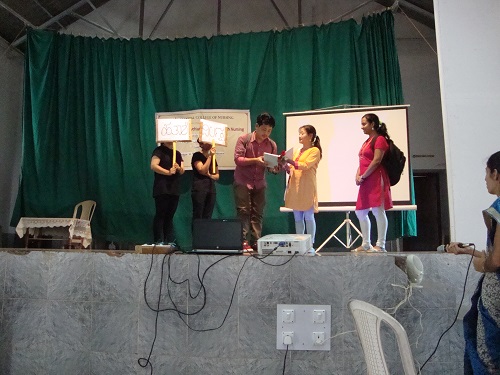 This sentiment is reflected in the theme of the 2017 World Suicide Prevention Day: 'Take a minute, change a life.' As members of communities, it is our responsibility to look out for those who may be struggling, check in with them, and encourage them to tell their story in their own way and at their own pace. Offering a gentle word of support and listening in a non-judgmental way can make all the difference.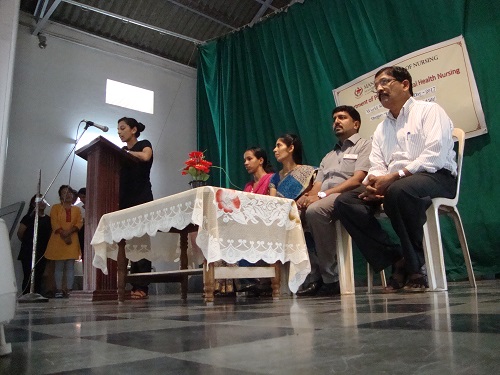 In order to generate awareness regarding this aspect The World Suicide Prevention Day 2017 was observed at St.Mary's High school, Shirva on 11.09.2017 between 11.00 am to 12.30 pm for 200 students by the faculty, Department of Psychiatric Nursing and students of second year Post Basic B.Sc. Nursing, Manipal College of Nursing, Manipal. The gathering was welcomed and the theme was introduced by Ms Dencita Corda, second year Post Basic B.Sc. Nursing student.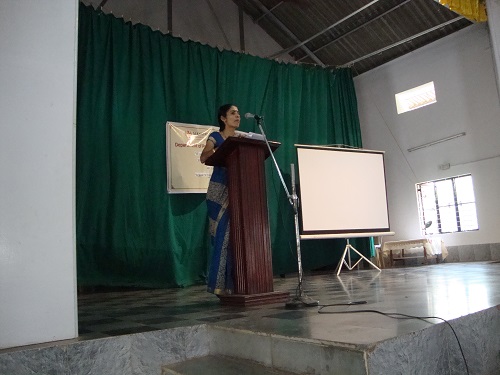 Ms. Asha K Nayak, Assistant Professor-Senior Scale, Dept. of Psychiatric Nursing, spoke on factors leading to suicide and its prevention among adolescents. A role-play based on the theme was enacted emphasizing the importance of how a small change in the perspective, a little understanding from significant others can help to prevent a tragedy.
It was well appreciated by all and was followed by a video presentation regarding the same. The program was ended by a vote of thanks by Ms. Harini, second year Post Basic B.Sc. Nursing student.
The Head Master of the school Mr. Gilbert Pinto expressed his gratitude and appreciated the efforts taken by the faculty and students of Manipal College of Nursing, Manipal.