REPORT ON OBSERVATION OF NATIONAL YOUTH DAY
Manipal College of Nursing, Manipal observed National Youth Day on 12th January 2019 at 10.00 am.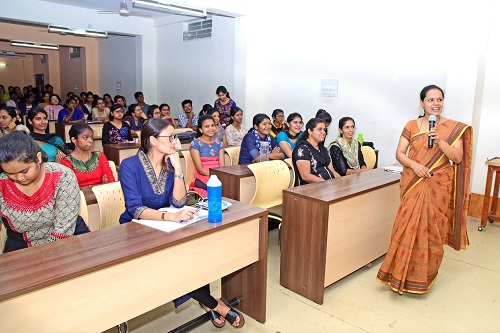 Dr Latha T Bhat, Assistant Professor - Senior Scale was the speaker for the event. Ms. Jesly Anna James, Vice president, Student Nurses Association welcomed the audience. Dr Latha T Bhat highlighted the significance of the day and also spoke on the contribution of Swami Vivekananda for Education and Philosophy. Total of 100 students and five faculty members attended this talk. Ms. Jesly Anna James thanked all the students and faculty for their active participation.