IMPRINTZ-2019, the cultural extravaganza of MCON was organized by SNA on December 06, 2019 at MIT Auditorium, Manipal.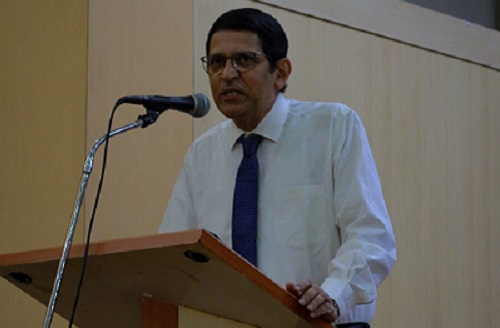 Dr Ullas Kamath, Dean, MMMC, Manipal, inaugurated the IMPRINTZ-2019. In his inaugural address, he emphasized the importance of extra-curricular activities in student life for their over all personality development.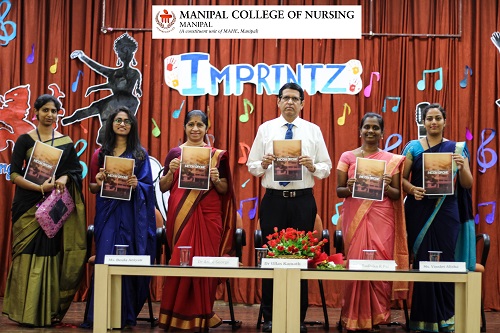 Manipal Drone, the first E-newsletter of MCON, Manipal was released on this occasion. Dr Anice George, Dean, MCON in her address stressed the significance of participation in co-curricular events, which in turn will improve the curricular activities of the students.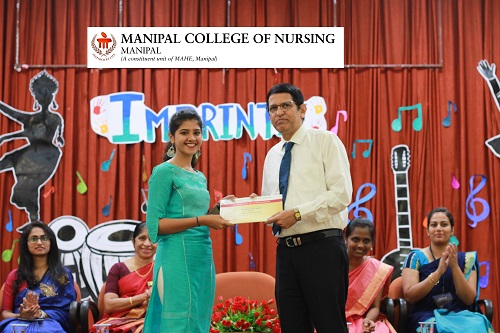 The students were awarded with the proficency certificates for their academic excellence. Ms Vinslet Alisha, President, SNA 19-20 welcomed the gathering. Mrs Radhika R Pai, Cultural committee Co-Advisor, introduced the chief guest. Ms Beula Aniyan, Cultural committee Chairperson, delivered the vote of thanks. Ms Shibi, IV year BSc Nursing student compered the inaugural program.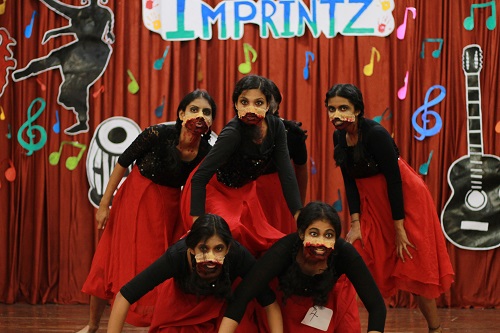 Various cultural competitions were conducted as group-wise following the inauguration. Prizes and certificates were distributed to the winners of various off stage and on the stage events. Overall Championship was bagged by team Dodgers. Ms Riya and Ms Jevita, 3rd year BSc Nursing students were the host for the event.