Awareness Program on Household management of waste and Anemia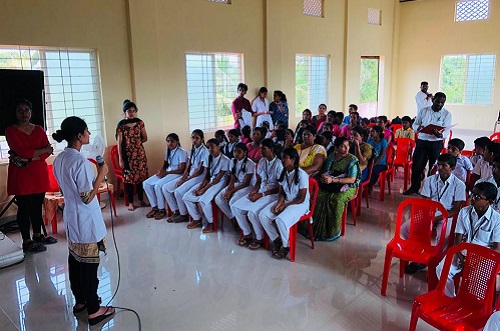 Health Education Committee, SNA 2019-20, Manipal College of Nursing, MAHE, Manipal organized an Awareness program on House hold management of waste and Anemia in association with Hirebettu Panchayat on 30/11/2019 between 11.00 am to 12.00 noon at Hirebettu Panchayat.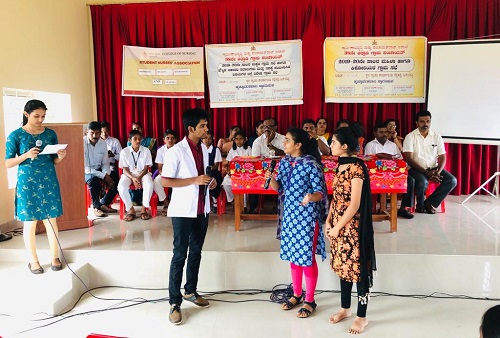 The programme began with a welcome speech by Mr. Santhosh Jogi, PDO, Hirebettu Panchayat. A role play was enacted by the committee members on Prevention and management of Anemia. The iron rich food items were also displayed during the program, which was followed by a power point presentation on household management of waste.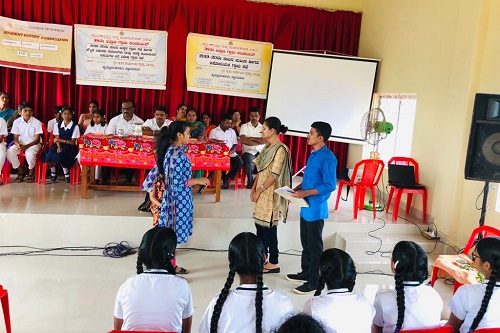 There were 79 participants which comprised of school children, women, Panchayat members, Anganwadi and ASHA workers benefitted out of the program. The program was also attended by Dr.Narasimha Nayak, Medical Officer, PHC, Hirebettu, Mr. Gurunanda, President, Hirebettu Panchayat, Mrs. Chandrika, Member of Zilla Panchayat, Mrs. Sandhya Shetty, Member of Taluk Panchayat, Mrs. Rashmi from Dept. of Forestry, Mrs. Veena Nayak, Councellor, Dept. of Child welfare, Udupi.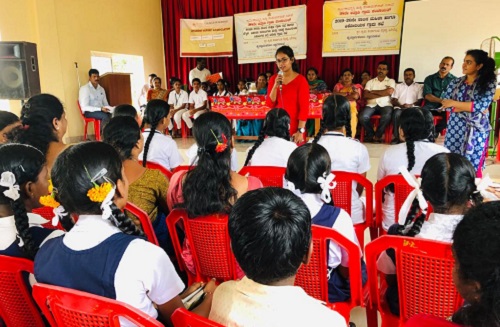 The program came to an end with a vote of thanks by Ms.Benita D'cunha, Health Education Committee Chairperson of SNA.
The students, Ms.Benita D'cunha, Ms. Adlin Riya D'souza, Ms. Anjali, Ms. Sweedal Lobo, Ms. Neha Noronha, Ms. Gloria Mendonca, Mr. Sohan Fernandes and Mr. Praveen took part in the program. The program was coordinated by Mrs.Manjula, Assistant Professor and Mrs. Reshma R Kotian, Lecturer, MCON, Manipal.