World AIDS Day Observation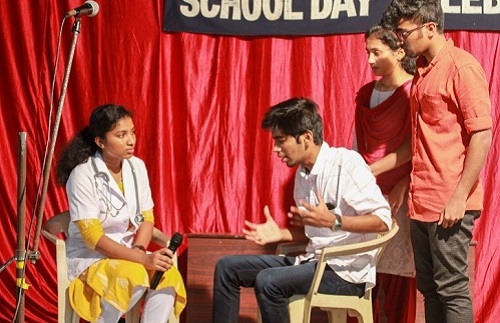 Fundamentals of Nursing Department, Manipal College of Nursing (MCON) Manipal observed World AIDS Day on 1st December 2019. The theme for this year is "Ending HIV Epidemic; Community by community".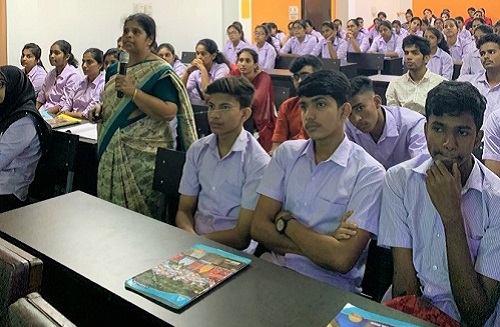 Dr Mamatha S Pai, Professor, Department of Child Health Nursing took a session on World AIDS Day theme "Ending HIV/AIDS Epidemic; community by community" for 98 first year BSc nursing students of MCON, Manipal. She highlighted on HIV/AIDS and role of MCON in conducting various activities in this regard. Emphasize was given on what students need to be aware of and their contribution to the society. She mentioned about the treatment failure and preventive strategies for HIV/AIDS. The session concluded with an educational video stressing the important points.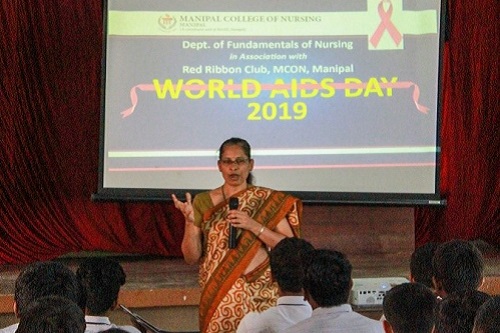 An awareness programme on HIV/AIDS was organized for 70 students of Class X of Dr TA Pai English Medium High School, Kunjibettu, Udupi on December 2nd, 2019 at 12 Noon. Mrs Sulochana B, Associate Professor, MCON delivered a session on transmission and prevention of HIV/AIDS and highlighted the role of individuals in society in supporting people living with HIV. She also created awareness among the children about the importance of Blood Donation and motivated them to donate blood when they reach 18 years.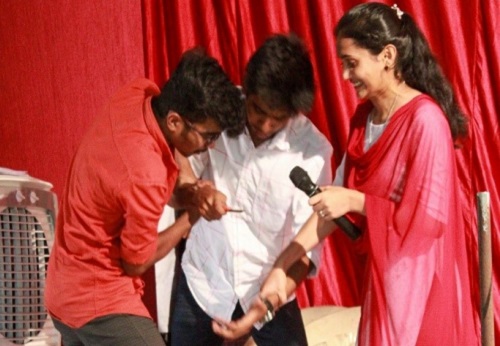 First year BSc Nursing students of Manipal College of Nursing, Manipal performed a skit on the theme and conveyed the message to these students. Essay competition for students on the topic "Let's raise our hands to prevent HIV/AIDS" was also conducted on account of World AIDS Day 2019.